Year-Round Staff
Meet the team that helps this ministry happen throughout the year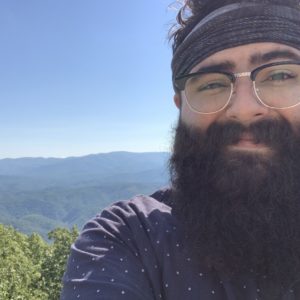 Kyle Rydell
Associate Director
I was born in California but I grew up in a small town in Maryville Tennessee. I played drums and guitar for one of the churches there. That church brought me to Smoky Mountain Christian Camp where I learned that I love being outdoors. After I was to old to be a camper I thought my days going to camp were done. I went to Maryville College studying Music Education. While in college I taught beginner music lessons for a wide verity of instruments. In college I met a friend that would bring me back into outdoor ministries. I worked as a camp counselor at Briarwood, in Texas. I worked there for two summers and was asked to move to Texas to be their Hospitality Intern. After my internship was up I was offered a full time position as the Activity and Retreat coordinator. Spending just shy of four years in Texas. I now have the opportunity to Move to Park River to further my career in outdoor ministries as PRBC's Associate Program Director.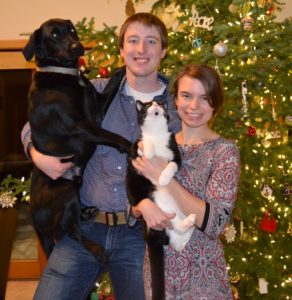 Karina Anderson
Day Camp Director
Hi, my name is Karina Anderson and I'm excited to be working at Park River Bible Camp as the Day Camp Director. I'm originally from Long Prairie Minnesota and was raised on a dairy farm which my parents still live on. I'm the youngest of five and now have two nieces and one nephew and in my biased opinion, they are the cutest nieces and nephew in the world. I recently graduated from Mayville State with a bachelor's degree in Social Science and a Minor in Early Childhood Education. The reason why I've moved to the St. Thomas area is that my husband, Logan Anderson lives and works in Grafton at Simplot as the Precision Agriculture Specialist. For fun, I enjoy being out either on the lake fishing or kayaking. Hoping during the few months that there is no snow I will be riding my bike. If anyone likes to bike let me know as it is always better with a buddy. And when the snow is gone, I would love to explore North Dakota more. When moving to a new place one thing that I am striving for is to get to know and to be a positive role model in the community. I look forward to the experience I will learn, being the Day Camp Director and the ability to help strengthen mine and others' relationships with God. Thank you for giving me this opportunity to be a part of your camp.
Stephanie Carlson
Office Manager
Stephanie was born in Northern California in 1991. She moved to North Dakota to 1999 with her parents and 5 siblings. She attended the First Baptist Church where she participated in AWANA, youth group, worship choir and missions. Stephanie graduated Valley City High School in 2009. She was active in choir, band, speech and student congress. She also played tennis and competed on a community swim team for 6 years. Following graduation, she attended VCSU, majoring in education. Stephanie moved to Lankin to be closer to Danny and his son, Hunter, with her two daughters, SiddaLee and Amaryllis in 2014. Stephanie and her husband Danny welcomed their final addition, Raelynn, in May of 2016. August of that year, they purchased a home in Park River. Danny and Stephanie were married at Elk Valley Lutheran Church September 30, 2017. Stephanie operated a home daycare until July of 2020, when she sought employment out of the home. She has also worked off and on at Northdale Oil since 2016. She became the PRBC office manager in January of 2021.
Stephanie and her family enjoy spending time outdoors whether it be fishing, swimming or camping. Stephanie spends her summers playing softball with her local rec team. She also operates a bakery out of her home that specializes in events. She has partnered with PRBC on a couple of fundraising events. Stephanie also enjoys quilting, crocheting and DIY'ing. Stephanie, Danny and their children are members of the Federated Church in Park River.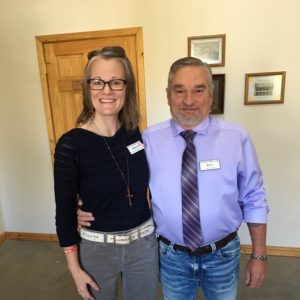 Jerry McIlwain
Site Director
Jerry grew up in Monroe, Louisiana. At the age of 22, he joined the army and moved to New York where he spent four years. After his time as Heavy Equipment Operator for the Army ended, he went into construction. He currently has 40+ years of construction experience. He also ran his own business in Washington where he focused on siding, windows, and roofing. In 2008, he settled down in North Dakota near one of his daughters and her family. In addition to being a wonderful grandfather to his 14 grandchildren (12 boys and 2 girls), he has also played many roles in the ministry of Park River Bible Camp. From cooking for retreats to assisting in fixing leaks, installing floors and general maintenance he has done a little bit of everything.  In 2017 he officially started as our On-Site Director.