Year-Round Staff
Meet the team that helps this ministry happen throughout the year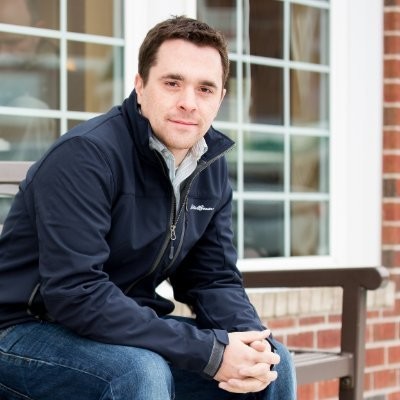 Jared Rendell
Interim Executive Director
Jared stepped in as our Interim Executive Director in February 2023. Jared is a long-time friend of camp and this area, having served 6 summers and 2 years full time at PRBC from 2002-2007. Since then, he has served a number of outdoor ministry sites as a leader, consultant, and strategist. In addition, he continues to serve as the Director of Communication and Innovation for Sacred Playgrounds, an organization that partners with outdoor ministries across the country for research and insights, staff training and equipping, program strategy, and other projects.
He and his wife, Anna, along with four kids live in Farmington, MN. Jared spent a number of years in both parish and outdoor ministry, serving as a program leader at two camps in North Dakota, and then as a coach and designer for a number of camps and churches across the country. He loves hanging out with his kids, playing guitar, drinking too much coffee, and paddling his canoe.
Emily Vogsland
Co-Program Director
Emily grew up on her family farm outside of Grafton, ND. She currently lives in Park River, ND after recently moving back from Montana where she resided for the past 4 years. She's been part of this camp family for a number of summers having served in a variety of roles. She now serves as part of our 2-person program leadership team at Park River Bible Camp.
Alexander Nelson
Co-Program Director
Alexander grew up in the Blanchard and Hillsboro area of ND. He currently lives onsite with his two roommates, Buttons and Umbra. He is part of our program leadership team as well as High Ropes and Climbing Tower Coordinator. He's been part of the PRBC family for a number of summers, and steps in year round to help guide our program.
Jessica Schumann
Remote Office Manager
Jessica grew up in Park River, ND. She currently lives in Barnesville, MN with her husband, three kids, two cats and one dog. After 8 1/2 years of being a stay at home Mom, Jessica decided to get back into the workforce as a Remote Office Manager with the Park River Bible Camp.
Jerry McIlwain
Site Director
Jerry grew up in Monroe, Louisiana. At age 22 he joined the army and moved to New York. He currently has 40+ years of construction experience. He also ran his own business in Washington where he focused on siding, windows, and roofing. In 2008, he settled down in North Dakota near one of his daughters and her family. In addition to being a wonderful grandfather to his 14 grandchildren (12 boys and 2 girls), he has also played many roles in the ministry of Park River Bible Camp. From cooking for retreats to assisting in fixing leaks, installing floors and general maintenance he has done a little bit of everything.  In 2017 he officially started as our Site Director.
Patricia
Bookkeeper + Office