Year-Round Staff
Meet the team that helps this ministry happen throughout the year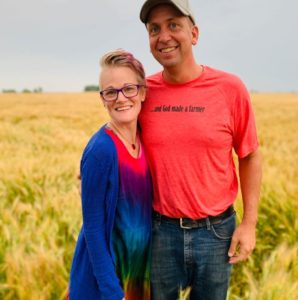 Rebecca Kjelland
Executive Director
Rebecca was born in Spokan, WA. Her aunt and Uncle brought her to Park River Bible Camp when she was in middle school. Rebecca came back to work summers at PRBC, and eventuall became the program director. She met her husband Aaron Kjelland at the camp. In 2015 Rebecca became the executive director at PRBC. She continues to work tirelessly to help this ministry grow and support those around her. She has 4 amazing boys, and 1 foreign exchange student who has become like family.
Kari Mast
Program Director
Kari grew up in a small town in Texas going to church camp since she was 5 years old. After her first week at summer camp she had turned to her parents, pointing to the counselors and said, "I want to do that when I grow up." Through high school she was in an equestrian drill team and participated in many rodeos with her horse. Kari went to Texas Lutheran University and graduated with a Bachelor's degree in Theology. She hopes to further her education in intercultural religion in following years.  After traveling the world (11 countries and counting), she is excited to be able to fulfill her childhood dream year-round. Currently she lives in Park River with her pet cat and tarantula. She plays the drums and is still learning guitar. Kari also loves camping, taking road trips, and traveling to Walt Disney World.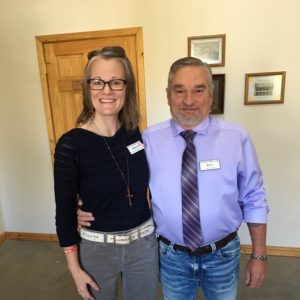 Jerry McIlwain
Site Director
Jerry grew up in Monroe, Louisiana. At the age of 22, he joined the army and moved to New York where he spent four years. After his time as Heavy Equipment Operator for the Army ended, he went into construction. He currently has 40+ years of construction experience. He also ran his own business in Washington where he focused on siding, windows, and roofing. In 2008, he settled down in North Dakota near one of his daughters and her family. In addition to being a wonderful grandfather to his 14 grandchildren (12 boys and 2 girls), he has also played many roles in the ministry of Park River Bible Camp. From cooking for retreats to assisting in fixing leaks, installing floors and general maintenance he has done a little bit of everything.  In 2017 he officially started as our On-Site Director.